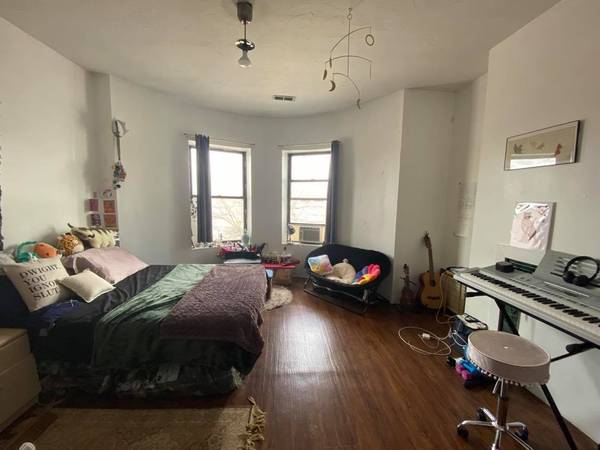 Description
I'm looking for someone to take over my room in a 2BR apartment in Allston. Lease starts 9/1, but can be flexible with a move-in date in August. Heat and hot water included, with coin-op laundry in the basement and an easily accessible parking lot in the back. Only utilities needed are electricity and internet!
This apartment is on the top floor, has a ton of natural lighting, and is a GREAT location for anyone commuting to the Harvard area, JP, or downtown. We're right next to the Harvard Ave Green line T stop, 66 bus stop, a short walk from the 57 bus stop, and a BlueBikes station right across the street. Nearby groceries are TJ's in Coolidge Corner and Star Market on Packard's Corner, but there is so much good food around here, it's easy to not go to the groceries haha.
You'd be living with a young professional in her 20s and taking over a really spacious room that has bay windows and excellent heating in the winter. We also have a large living room, which is not common in the cramped Allston units! Leaving the mattress, bedframe, and window A/C is negotiable.
We're looking for a quiet, respectful, and clean housemate, so please share a little about yourself in your email! We'd love to know what brings you to Boston, what you're looking for, etc. If texting is faster for you, please leave your phone number in your message so that I can contact you.