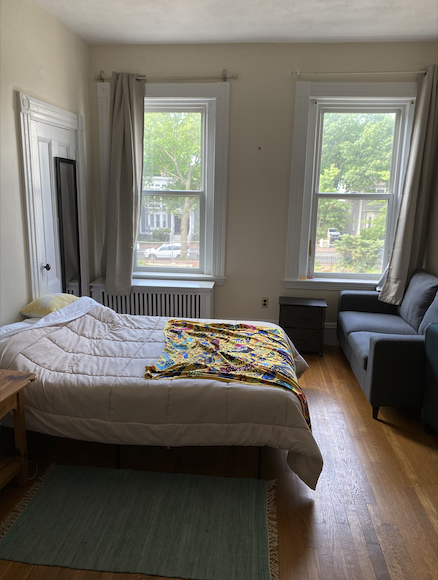 Description
We are looking for two female Christian roommates to join us in a 4-bedroom 1-bathroom apartment near Central Square in Cambridge starting on either 8/1 or 9/1. We are friendly, clean, prefer a quiet environment, and enjoy spending time together over roommate dinners occasionally. We are both in our late 20s and work at MIT.  We are hoping to find roommates who share similar values and preferences, with a similar lifestyle/schedules who will be going into their offices/labs on weekdays. We prefer to keep the house fairly quiet (particularly between 9:30 pm and 5:30 am, no regular guests). Occasional visits from friends/family are welcome, but generally no overnight male guests.
We have openings for 2 of the 4 bedrooms in the apartment. The total rent for the apartment is $4000, and we have divided the cost of each room based on square footage. A larger bedroom is $985/month and a smaller bedroom is $847/month. Utilities/internet/supplies generally runs between $50-$150/month depending on the season. This apartment is 1 unit in an 8 unit building. Additional amenities include washer/dryer in the basement, dishwasher in the kitchen, a large balcony connected to the living room, bike storage in the basement, and optional parking space for $150/month.
Please contact if interested, can send more photos!