Description
Beautiful and excellently located 2 Bedroom/1 Bath Fenway apartment! Will be available in full on 9/1 – I'm just trying to pass along some great tenants to my landlord without getting a realtor involved.
Features of the place include:
An amazing landlord. This has been a huge blessing for multiple years – the kind who will solve problems ASAP and personally, goes the extra mile, very communicative, and even very personable and respectfully supportive of his tenants' lives. This is his family's former home and he's not far away in Newton, so he's very attentive. There are also a few pieces of furniture in the apartment that he's provided, like a great dining room table and chairs and a large kitchen island/dinette.
Conveniently located right on Beacon Street near Park Street, within 5 minutes walk of the B, C, D, and Worcester Commuter Rail, plus multiple bus routes as well. It doesn't get better! (Convenient to BU, NEC, Northeastern, Cambridge, Longwood area, and right around the corner from Fenway Park.)
Stunning bay windows, moulding, mantle, etc. with high ceilings and large living spaces.
Huge kitchen with great appliances – recently replaced gas stovetop and dishwasher, tons of counter space and storage, and a big island.
Large living/dining space with great light and views (in normal times, the Boston Marathon passes right by the living room window!)
Bedroom 1: adorable window seat with stained glass and a great closet space (smaller than Bedroom 2 but still a great private space and high ceilings with ceiling fan)
Bedroom 2: very large bedroom with lovely bay window and ceiling fan. This bedroom has one closet inside and one right outside in the hallway, and it's been shared by 2 people for the last several lease cycles. The room is big enough and evenly proportioned to fit 2 people with individual spaces, including beds and additional furniture (has had 2 twins and a 1 twin + 1 queen configuration), or would be great for a couple.
It's a nice safe area and building with coin laundry in the basement ($3 for a full cycle and never an issue to find a free machine) and walking distance to many conveniences of both Brookline AND Fenway (Target, Tatte, Star Market, Whole Foods, etc. all within 5 minutes)
Neighbors are generally quiet, respectful, and the HOA cares about the building and general upkeep. (It's a mix of private owners and renters, but some families, many working professionals, and probably a decent amount of grad students or post-docs, not at all an undergrad student vibe even though it's convenient to BU, etc. – HOA paid by landlord.)
RENT is $2750 and has been split different ways. The apartment is currently occupied by 3 with 2 in the 2nd bedroom, so we've done a 970/890/890 split. Water is included, heat (electric), gas, and internet are separate.
Feel free to send me any questions or inquiries by direct message or email: jordanjuliana.e (at) gmail (dot) com.
Juliana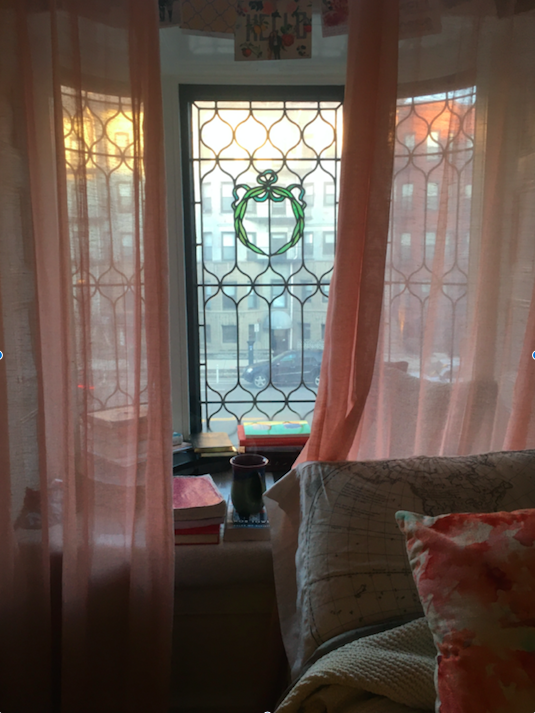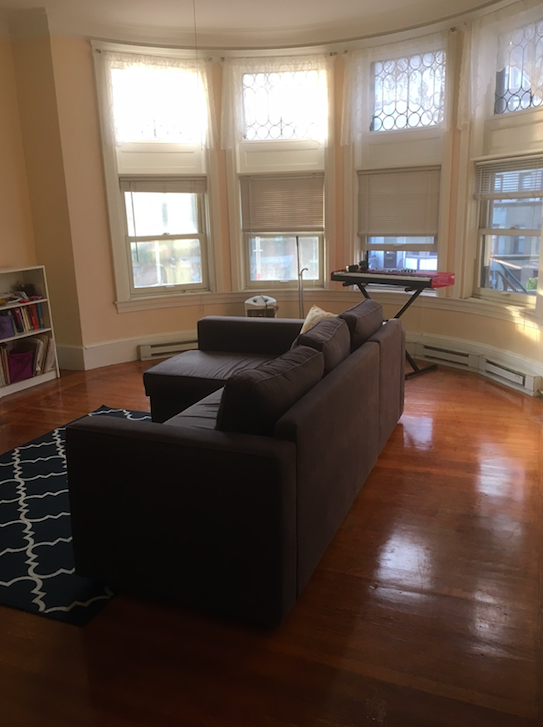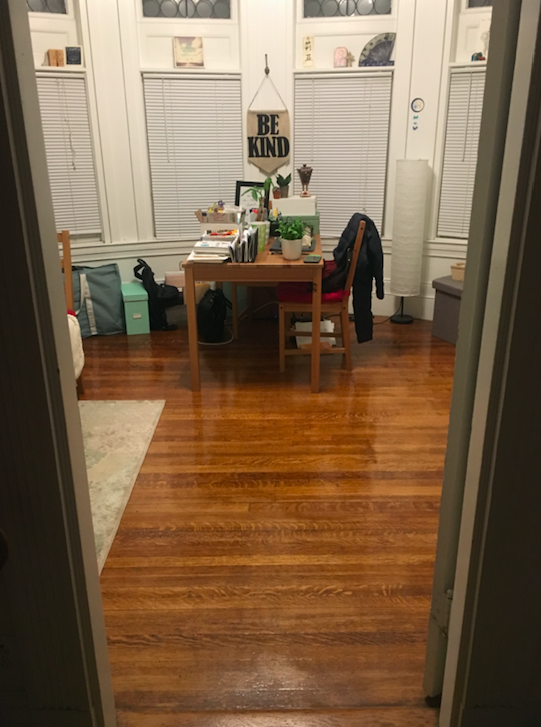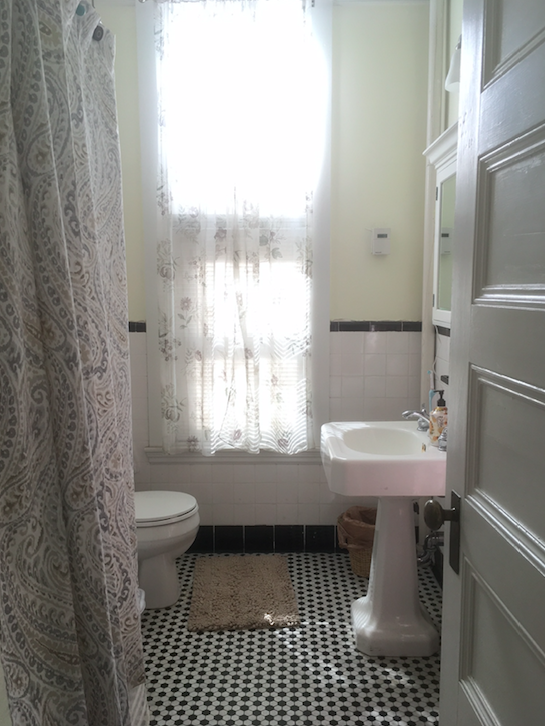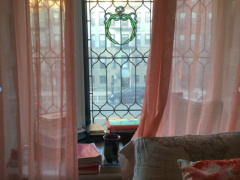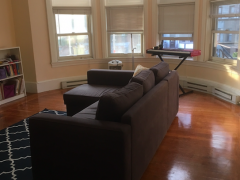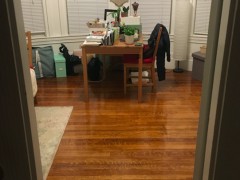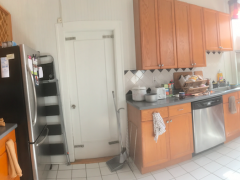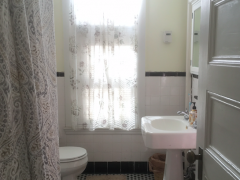 857 Beacon Street, Boston, Massachusetts 02215