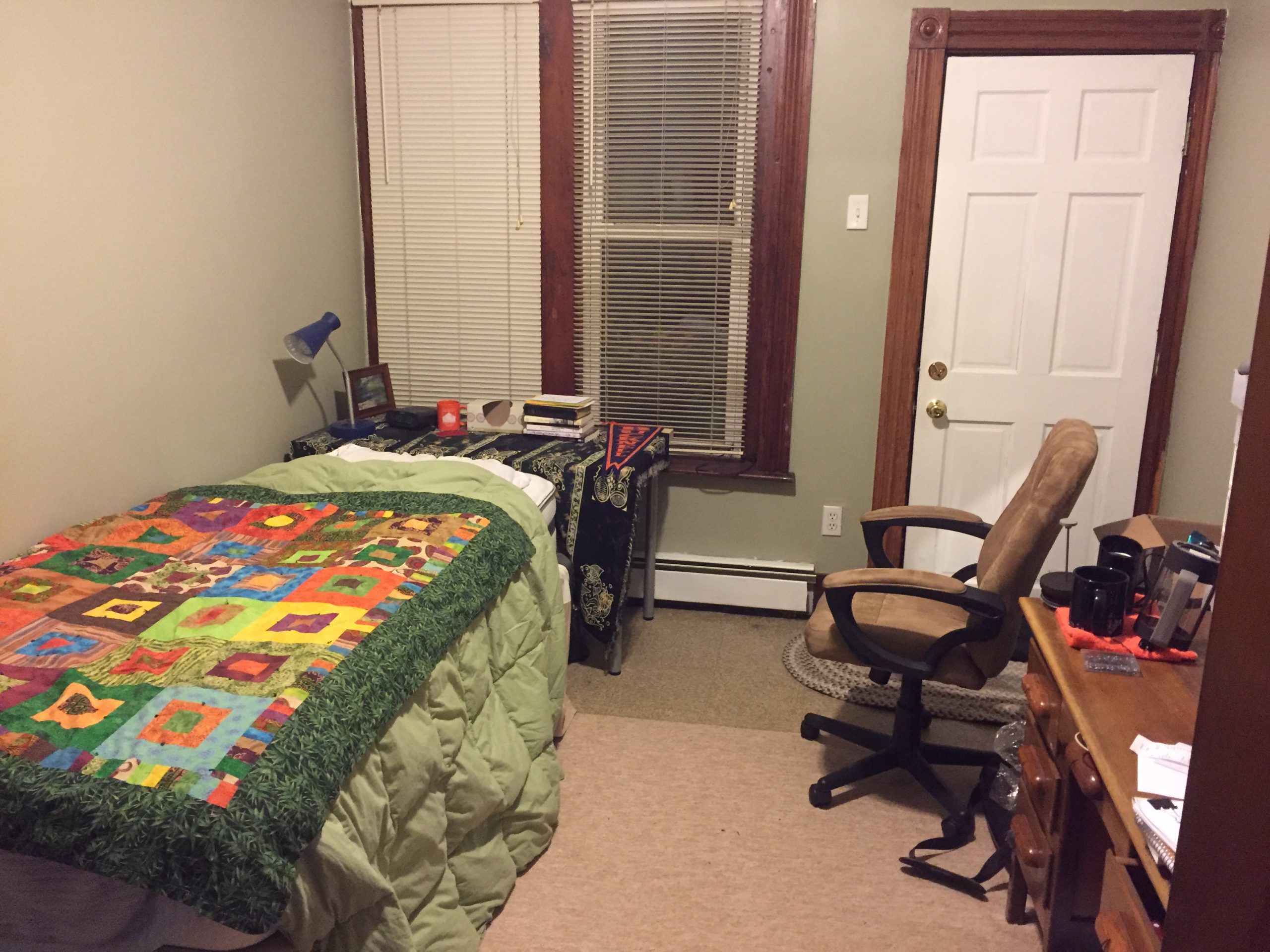 Description
I am moving back home in June and am offering my room as a sublet the months of July and August. My housemates are looking for another Christian housemate to move in.
Rent is $753, not including utilities, which are usually in the $50-60 range in the summer months.
We are located in the Fort Hill Area of Roxbury, 6-10 minute walk from the Orange Line (Roxbury Crossing stop).
Take a look at the photos of the room, the kitchen, and the common area. The room that is up for sublet also has a back deck surrounded by trees. The deck is available for use by the rest of the apartment, and housemates are respectful about asking to use it.
Three housemates (all Christian, 2M, 1F): a musician/dog-walker, an accountant, and a bio technician in our late twenties/early thirties, and we have had younger and older housemates in the past.
If requested, I can also sell a mattress and bed-frame (up to you, and we can talk about price).
If interested, send me an email at [email protected], and we can set up a time to talk.
Best to you,
John