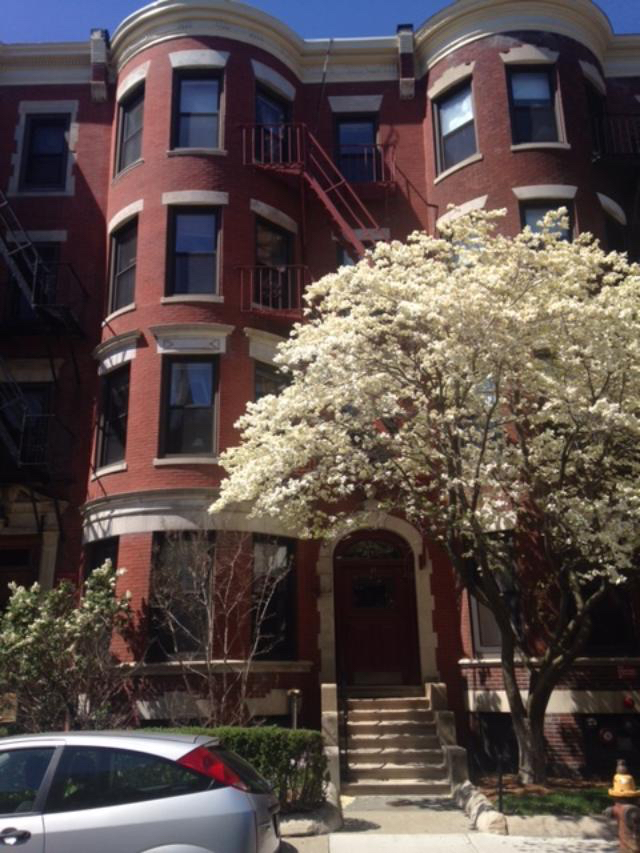 Description
Buswell Street Christian Residence has lovely, private, furnished rooms for rent and is located at 13 Buswell Street in Boston, Massachusetts.  The building is uniquely and conveniently located on Boston University's South Campus. It is a quiet building, there are no pets allowed in rentals, and it is a non-smoking facility. There is free residential parking available if your vehicle is registered in MA.
We are now accepting applications for the upcoming academic year starting in September 2021 – May 31, 2022.  Summer rental for 2021 are also now available.  Please see website to contact and for photos: www.buswellstreetchristianresidence.com.
The Residence provides an intimate "intentional Christian" community living experience for Christians (non-denominational) or for those who would like to learn more about Christianity by living with and learning with other believers.  The Residence is the only known intentional Christian community lodging house in the City of Boston.
Buswell Street Christian Residence is a privately-owned building, and not affiliated with Boston University.  It is only a few minutes walking distance from Boston University's Main Campus on Commonwealth Avenue, the shuttle to Boston University's Medical Campus, the Longwood Medical area, Kenmore Square, Fenway Park Baseball Stadium, Whole Foods, Trader Joe's, banks, restaurants, shopping centers, and the B, C, and D subway lines. Additionally, the building is walking distance to Boston University, Simmons College, Northeastern University, Massachusetts Institute of Technology, Wentworth Institute of Technology, The Museum of Fine Arts, Newbury Street and Downtown Boston, and the Town of Brookline, among other nearby neighborhoods and famous landmarks!
It is a wonderful place to live in the heart of Boston!