Description
We are looking for three singles to share a house with Six bedrooms and three floors house. The first floor is the common area with kitchen, dining area, and leaving the area.  The second floor is for my family with two bedrooms and one bedroom reserved for guests of all the household members. The third floor is where the three singles will be. Each floor has a bathroom. There is also a basement where the laundry is enough space for storage for all.
The house is part of a multi-generational diverse Intentional Christian Community in the Jamaica Plain region of Boston. We seek to live according to the teachings of Jesus and encourage one another in the lives that God has called us to in Boston. The community consists of 4 townhouses side-by-side, with families and singles sharing common space. We value and desire diversity.
– The home is beautiful and spacious with nice features, 5+ bedrooms.
– Excellent location: 1-2 blocks from the T, 39 bus, bike routes, Jamaica Pond, Post Office, bank, health centers, and multiple restaurants and stores. Very easy access to Longwood and BMC/BU medical regions, downtown, etc.
The 'anchor' family is a doctoral student (husband) and health care professional (Wife); we have two beautiful daughters (4.5 yrs and 2.5 yrs).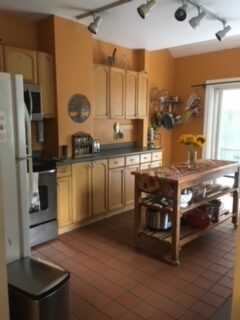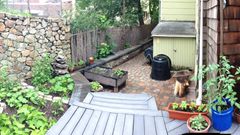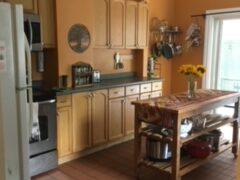 71-73 Green Street, Boston, Massachusetts 02130