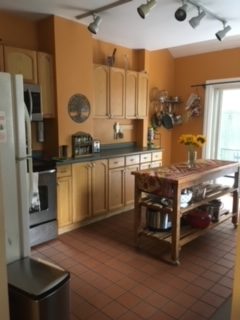 Description
Seeking a couple/family to become "Anchors" of a home in community. We will also have openings for a few singles over the next few months.
We are a multi-generational diverse Intentional Christian Community in the Jamaica Plain region of Boston. We seek to live according to the teachings of Jesus and encourage one another in the lives that God has called us to in Boston. The community consists of 4 townhouses side-by-side, with families and singles sharing common space. We value and desire diversity.
The home is beautiful and spacious with nice features, 5+ bedrooms.
Excellent location: 1-2 blocks from the T, 39 bus, bike routes, Jamaica Pond, Post Office, bank, health centers, and multiple restaurants and stores. Very easy access to Longwood and BMC/BU medical regions, downtown, etc.
The role of an "Anchor" couple is to create and maintain a welcoming, safe environment for the home, and facilitate caring communication and periodic shared meals in the home. Please contact Karen via email or text for more info.