Description
This couch is from IKEA and is about 4-5 years old. There is a small stain / color change on the left seat cushion (please see picture). But I recently dry-cleaned the covers of the couch (in March 2021), so this should be clean from a sanitary perspective!
Dimensions: 82.25″ x 34″ x 22.5″ (without couch cushions, since those can be removable)
This will be available for pick up only. I will provide an address once we confirm exchange, but for context, I live in the Brighton area, close to Boston College.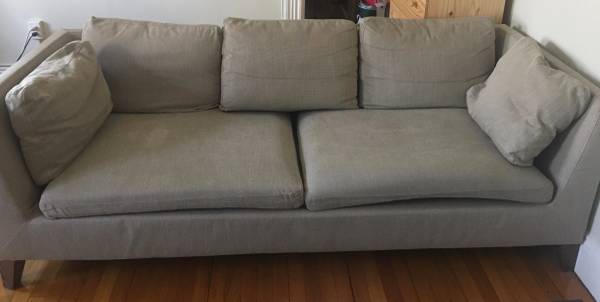 Boston, Massachusetts 02135