Description
Looking for housemate(s) to join a Christian Household in Fields Corner, near REDLine
Space available starting November 7th.  $1200.00 + utilities (PRICE JUST LOWERED!)
Come join our Community house in Dorchester a 4 minute walk from the Fields Corner T-station, 02124!
Rent for the 3rd floor space is $1200.00 (just lowered!) plus utilities and includes:  
A VERY LARGE bedroom/living area that extends the whole front of the house and has 2 closets.

A large storage closet in the 3rd floor hall.

A small study/office space and a private bathroom.  

This space is great for 1 or 2 people to share.  Has been rented by single people and married couples in the past.
You would share communal space on the 2nd floor with 2 male professionals who live on the 2nd floor.  Communal space includes: 
A communal kitchen with updated appliances

A large living/dining room.

Free laundry, and AC is available in the unit.

Easy, free street parking available.

The house shares great community porch and yard space with 1st floor landlords. 
While the two units are separate, we enjoy spending time together and aim to foster a supportive, constructive environment.  
As a whole, our community values relational time with our housemates, neighbors and greater community. Come join us!!!!
Contact Molly.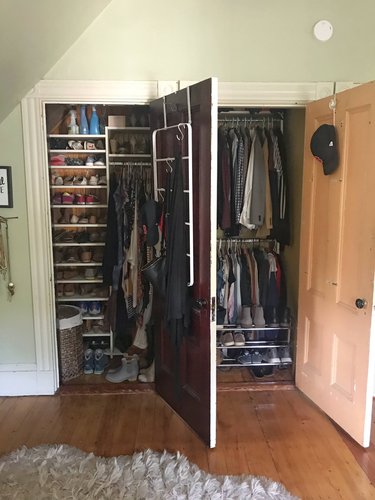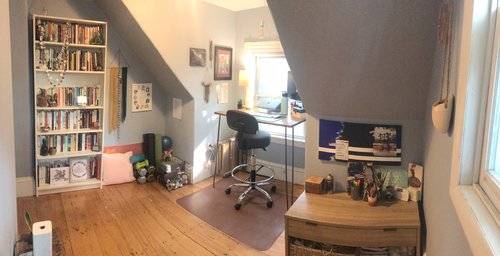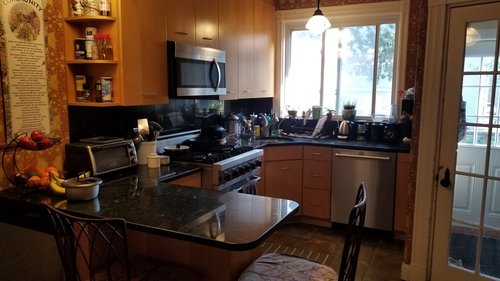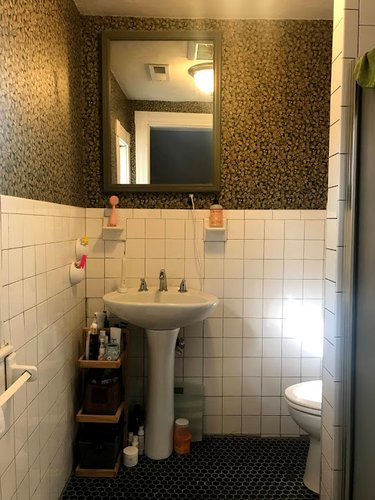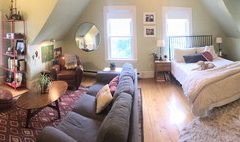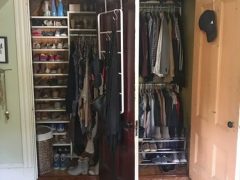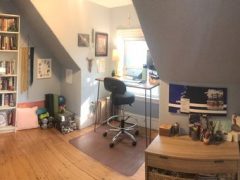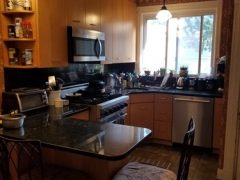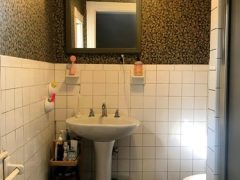 Vinson Street, Boston, Massachusetts 02124