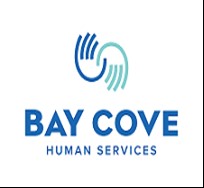 Description
Bay Cove Human Services has been recognized by the Boston Globe as one of the Top Places to Work in 2021. This is the sixth year that Bay Cove has been acknowledged for this distinction.
Salary: $80,000
Job Summary:
Manage the IT Operations Support group within the Information Services Department to provide and optimize IT Operations support to agency staff. In collaboration with the Senior System Administrator, assist the Director of IT Operations in the management and operations of the IT Operations group. This is an exempt position.
Essential Functions of Position:
Plan and manage the activities of the IT Operations Support group. Oversee the management of service desk requests for the IT Operations Support team to assist with allocation of team resources, resolution of escalated issues, and timely completion of outstanding requests.

Supervise and support staff through weekly supervision, direct observation and periodic written evaluations. Provide staff training and identify needs for further training.

Prioritize, schedule, and manage implementation of the support aspects of complex tasks and projects. Assist the Director of IT Operations by coordinating the participation of supervised staff in planning and implementing large-scale projects.

Manage and participate in the development and implementation of repairs, upgrades, and changes to the IT operations infrastructure. Oversee the management of recurring base maintenance processes (for example, preparing computers, creating and deactivating user accounts).

Analyze and optimize processes to eliminate waste in support end-to-end.

Research and test new technologies and processes to improve service delivery.

Oversee the management of the inventory of the agency's equipment including computers, monitors, printers, phones, and other peripherals. Oversee the analysis and control of equipment in use, in storage, and pending removal.

Oversee the procurement of equipment and software used by all agency staff, including selecting and ordering products. Engage with vendors to identify new products and resolve procurement problems.

Process payment of IT expenses for annual renewals of services and procurement of equipment. Coordinate payment of IT expenses for monthly services such as telecommunications and leased copiers. Engage with vendors to resolve billing problems.

Manage creation and distribution of regular reports about performance of the team with service desks requests, updating and patching of computers, and replacement of old equipment such as computers and printers.

Manage communications to the agency regarding service-impacting maintenance and outages.
Requirements for the position:
Five years post-secondary relevant educational and/or work experience.

Five years' experience managing a team who provided technical and customer support for IT equipment and services.

Experience supporting Windows computers and a Microsoft WAN/LAN network environment.

Experience supporting Internet and voice communications.

Experience leading and managing projects for IT support.

Experience with a service desk solution and utilizing metrics for improvement.

Valid Massachusetts Driver's license.

A COVID-19 vaccination is a requirement of the position. One COVID-19 shot is acceptable, contingent on the individual receiving the second shot within the allotted time frame.
Personal Characteristics:
Ability to manage a team and direct, guide, and discipline direct reports.

Ability to work independently and within an interdepartmental and multidisciplinary team.

Ability to diagnose and resolve complex problems.

Strong customer service skills and ability to build rapport with end users.

Ability to take direction and support the goals of the director, team, and department.

Ability to organize, prioritize, and set and meet deadlines.

Strong verbal and written communication skills.

Sensitivity to the needs of adults with mental illness, substance abuse and/or developmental disabilities and their families.

Commitment to improving the quality of services available to people with disabilities