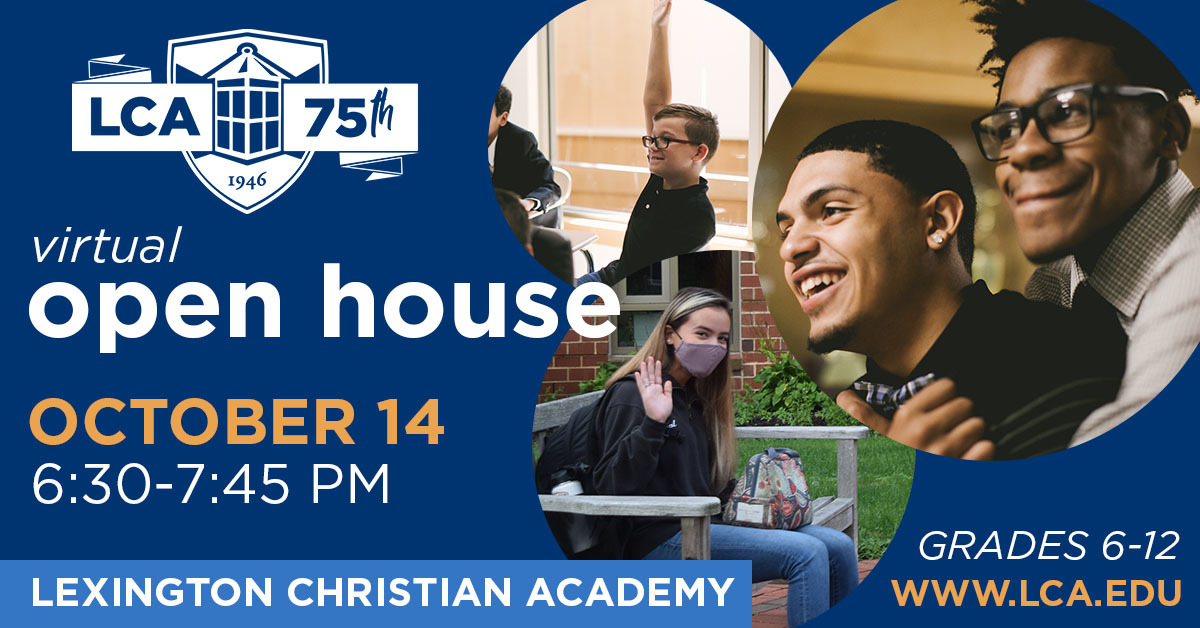 Description
Lexington Christian Academy has been leading the way in Christian education in the Boston area for 75 years. Now's the time to discover the LCA difference!
Join us for a Virtual Open House on Wednesday, October 14 from 6:30 to 7:45 pm. See our school on a virtual campus tour, experience live teaching demonstrations, and learn more about our Hybrid-Adaptable Learning model.
There are many uncertain circumstances in the world —
your child's education doesn't have to be one of them.
• 360° Virtual Campus Tour
• Parent and Student Testimonials
• Live Teaching Demonstrations
• Admissions Presentation