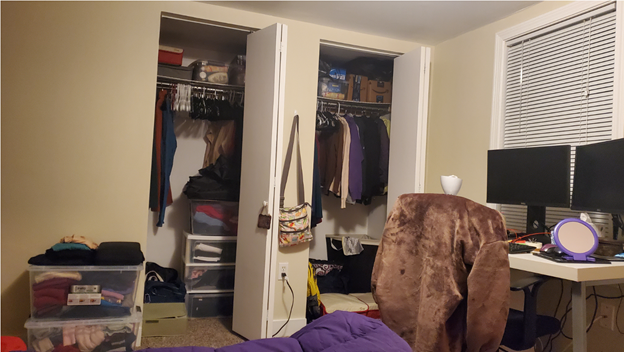 Description
Lovely apartment in East Cambridge available for rent starting in June!  Looking for a female Christian roommate.  The place comes with 2 wonderful Christian ladies who are super welcoming, loves Jesus, loves worship, and loves Christian community!
Rent: $1,095/month
Utilities: $50-100/month for gas, electric, and wifi, depending on the season
Room: sunny, 3 window bedroom on the 2nd floor, 2 closets, 5 outlets, 2 ethernet outlets (perfect for working from home!)
Amenities: Free laundry in basement shared with 3 friendly neighbors; private yard/patio shared with the 3 neighbors; 1 potential parking spot available
T accessibility: ~15 minute walk to/from Lechmere (green line); ~20 minute walk from Kendall/MIT or Central Square (red line); ~30 minute walk to/from Harvard (red line); multiple bus connections
Property Management Firm: prompt response to any issues related to the house
Furniture furnished: I'm open to selling my furniture upon request, if interested!– the full-sized mattress & bedframe, bookshelf, desk, and/or lamps
Please note that our current lease expires at the end of August and the roommates are not planning on renewing the lease
Please feel free to email, text, or call (leave a message!) if you are interested!