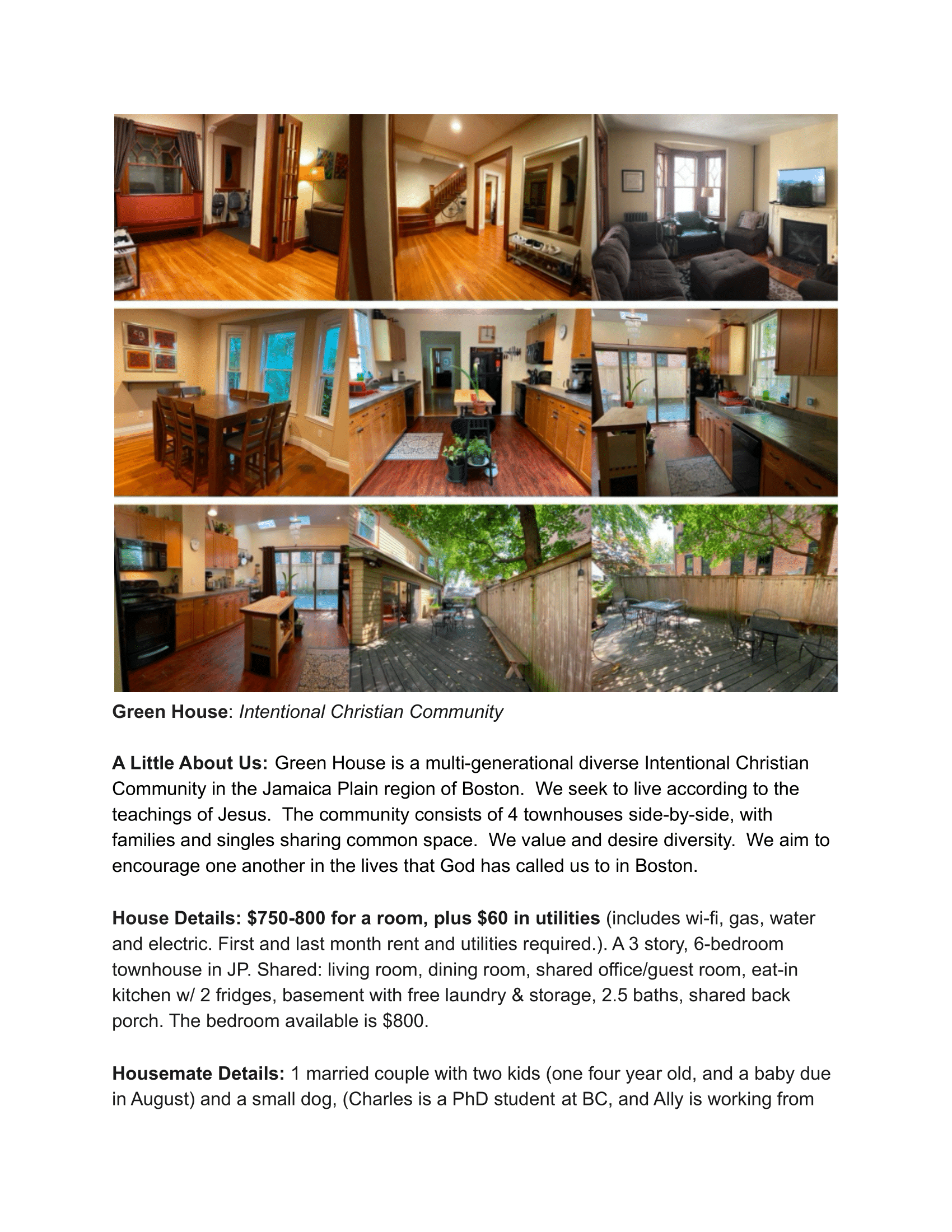 Description
Searching for one tenant for an intentional Christian Community Home in Jamaica Plain starting on 8/1. Room for rent $800 and $60 utilities.
Housemates include one family with two kids, a small dog, and two female professional singles.
Please email [email protected] or [email protected] for further information and application.