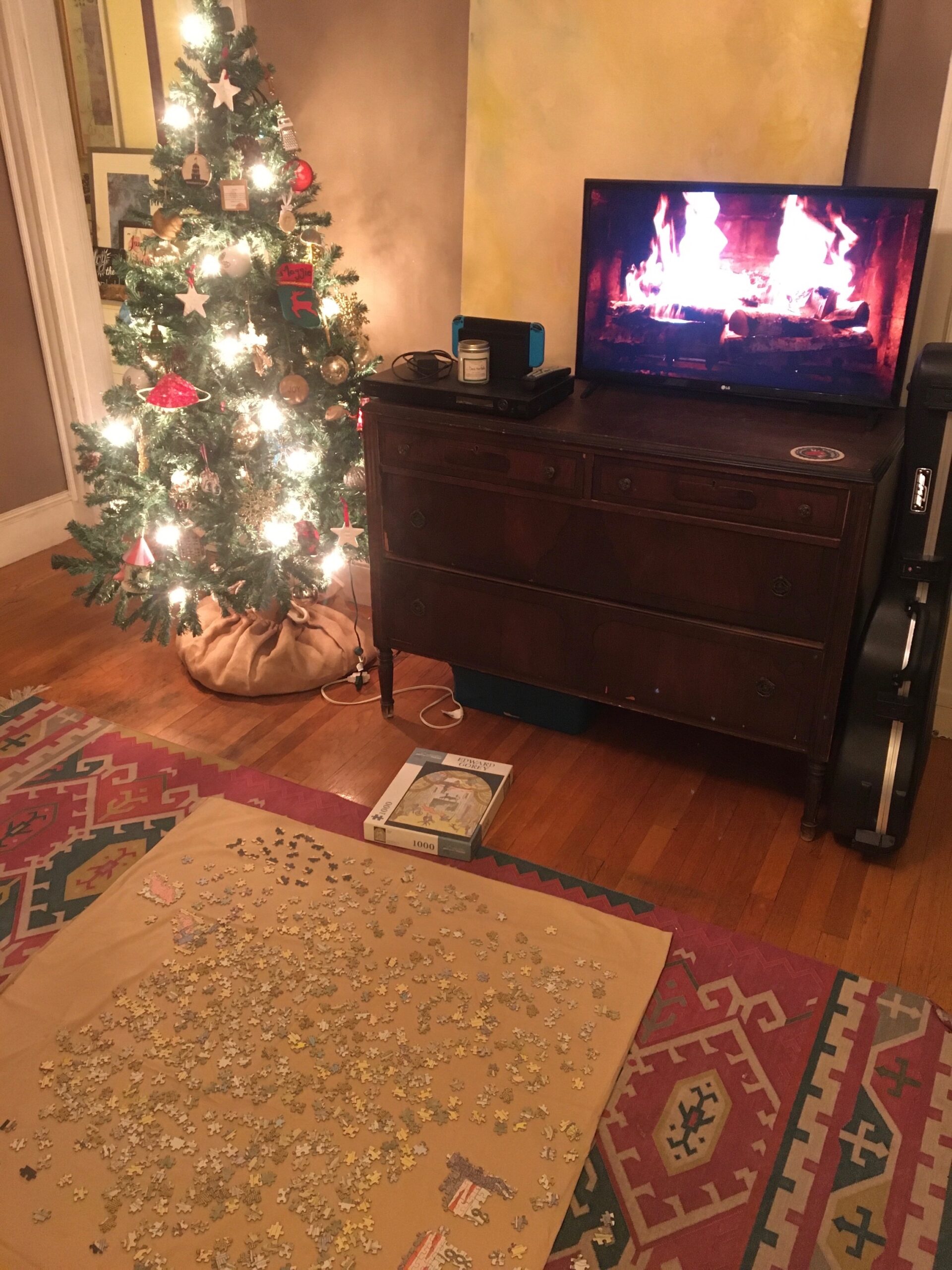 Description
Hi there! We are looking to find a fellow female Christ-follower to join our 4-bedroom home in Ball Square, Somerville beginning Jan 1st!  Our flat spans the 2nd & 3rd floors of a 2-family home just off Broadway, not far from Tufts University. We are less than a 15-minute walk from the Red Line/Davis Square, and the Ball Square Green Line station is set to open in 2022, just a few blocks up the street. Plus, at $675/month, you'd be hard-pressed to find a more affordable rent in this part of Somerville!
Our unit includes 4 bedrooms, 2 bathrooms, a spacious kitchen and living room, an extra guest room, second floor balcony and enclosed 3-season back porch.  The available bedroom is on the 2nd floor, with natural light from a beautiful bay window. There is also free laundry in the basement and off-street parking.
We are 3 Jesus-loving ladies in their late 20's/30's––two of whom are ambiverts; the other an introvert 🙂 We can frequently be found laughing together around the kitchen table, sharing life & ALL of the snacks, or watching the latest comedians on Netflix.  Our hope is to welcome a woman who *also* loves Jesus to join the house as a sublet until September 1st, with the potential option to stay for another full year!
If you are interested, please fill out the Google form below––we'd love to set up a time to meet you and show you the place! https://docs.google.com/forms/d/e/1FAIpQLScfqA2qcrSmgqK8geN2XhALqP8D15v78zg9uBKJ3Ylqm2v3vg/viewform
Rent: $675.00/month (Water incl.)
Utilities: Gas, Electric, Wi-Fi, and Compost are split 4-ways. Cost fluctuates by season, usually ranging $45-90 dollars a month per person.
Location: <15-min. walk to Davis Square T stop on a quiet 1-way street. Steps from several amazing restaurants, a grocery, and even Dunkin' Donuts.  We're also across the street from a terrific park!
Amenities: microwave / dishwasher / garbage disposal / gas range / refrigerator / 2 bathrooms / balcony / 3-season back porch / back yard / free laundry (washer & dryer) / basement storage / private bedroom / shared kitchen and living room / guest bedroom / off-street parking / gas heat