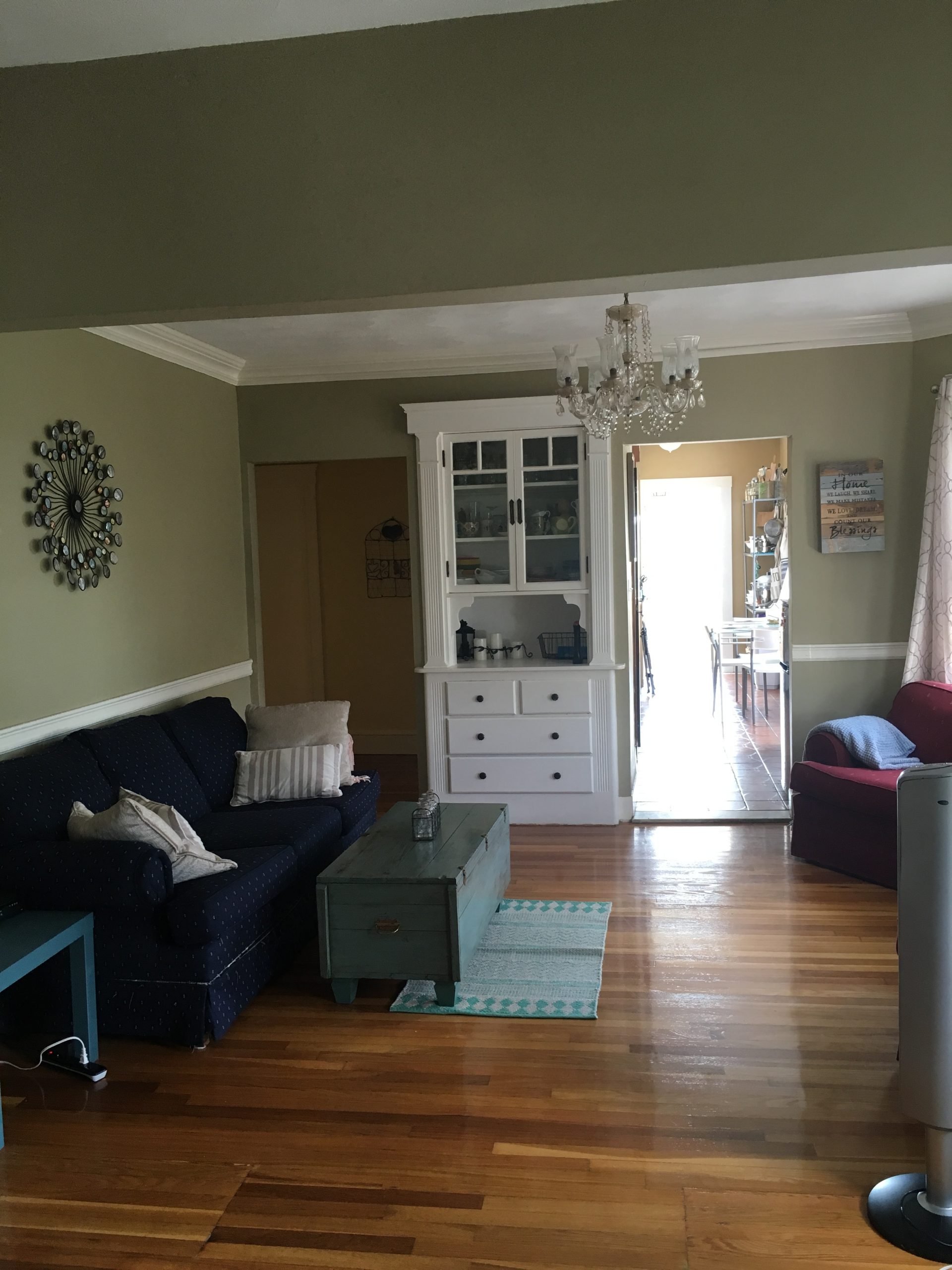 Description
Hello!
My roommates and I have a room available for a Christian female in a four-bedroom Somerville apartment. Rent for this bedroom is $430/month. We're looking for someone to sign a year lease starting September 1st.
The other three rooms are occupied by Christian women in their late 20s/early 30s. We each work in education and attend different churches in the area. Each of us has our own lives, but we enjoy roomie get-togethers and spontaneous kitchen chats. We'd like to fill the fourth room with another friendly, financially-stable, Christian female.
The apartment is incredibly spacious and sunny. There are hardwood floors and windows in almost every room. We also have an enclosed porch – a great spot for watching sunsets and fireworks! Other amenities include a dishwasher, in-unit laundry, and plentiful basement storage. We also have the normal apartment amenities: oven/fridge/microwave/etc. You can find some pictures in the link; I'm also happy to send more.
https://drive.google.com/drive/folders/0B_JXxixwIIx3dWFSUm1Mbnc4TEU?usp=sharing 
We're in the Ten Hills neighborhood of Somerville. This is a short walk from Assembly Row and the Mystic River, and a 15-minute walk from the Orange Line. The location is great – we're secluded compared to more congested parts of Somerville. We have easy access to beautiful green space (the Mystic), which has been so great during quarantine! But we're also within walking distance of a grocery store (Trader Joe's!), shops, restaurants, and of course, the T. There's plenty of on-street, permit parking. Some of us have cars, some don't, either has worked fine.
Our apartment is a hidden gem. We'd like to find the right person to join us. If you or someone you know is interested, please reach out.
Thanks!
Anneke Lujan
[email protected]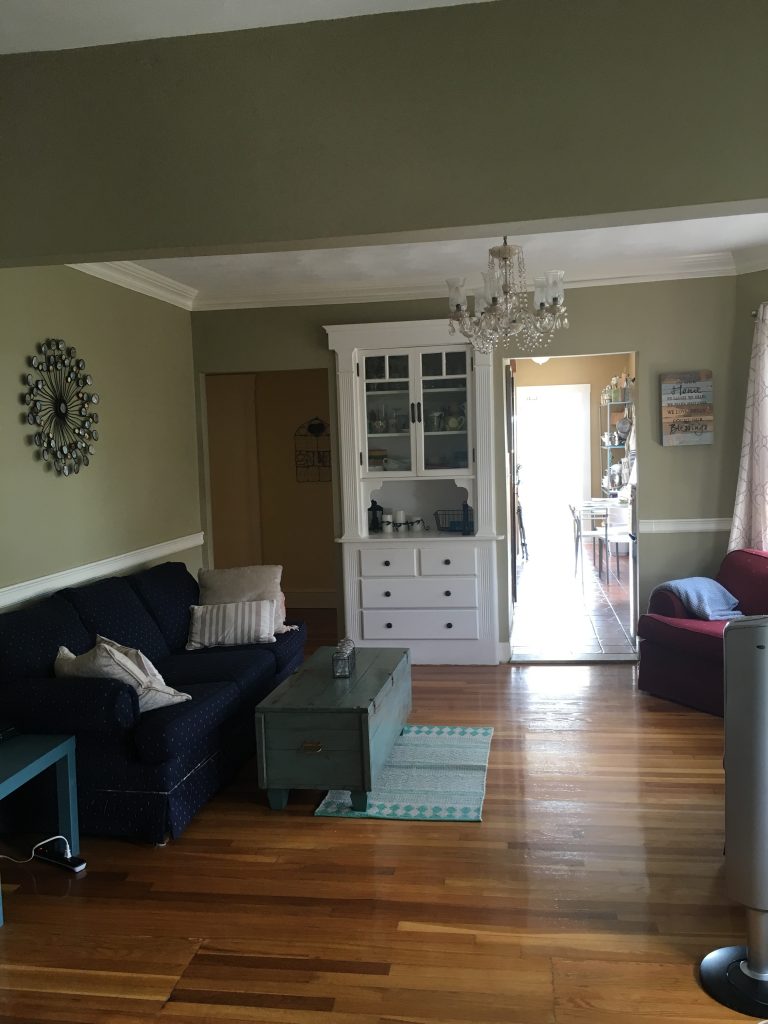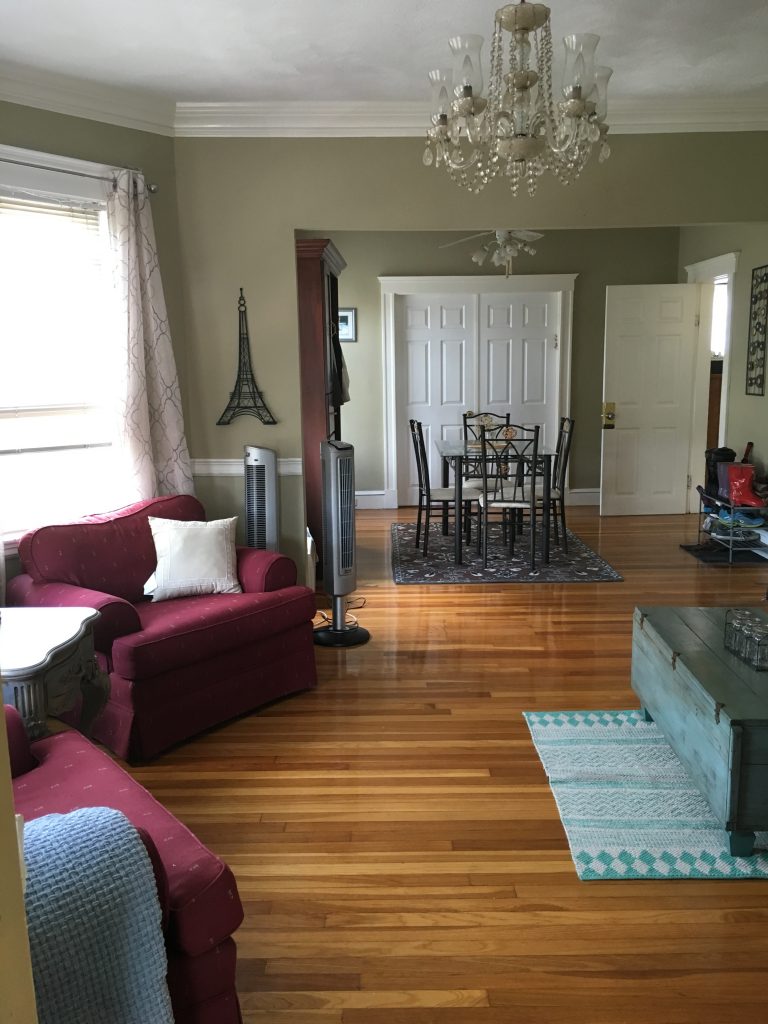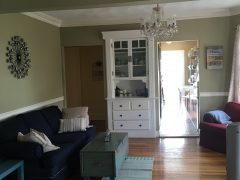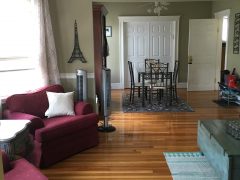 55 Puritan Road, Somerville, Massachusetts 02145