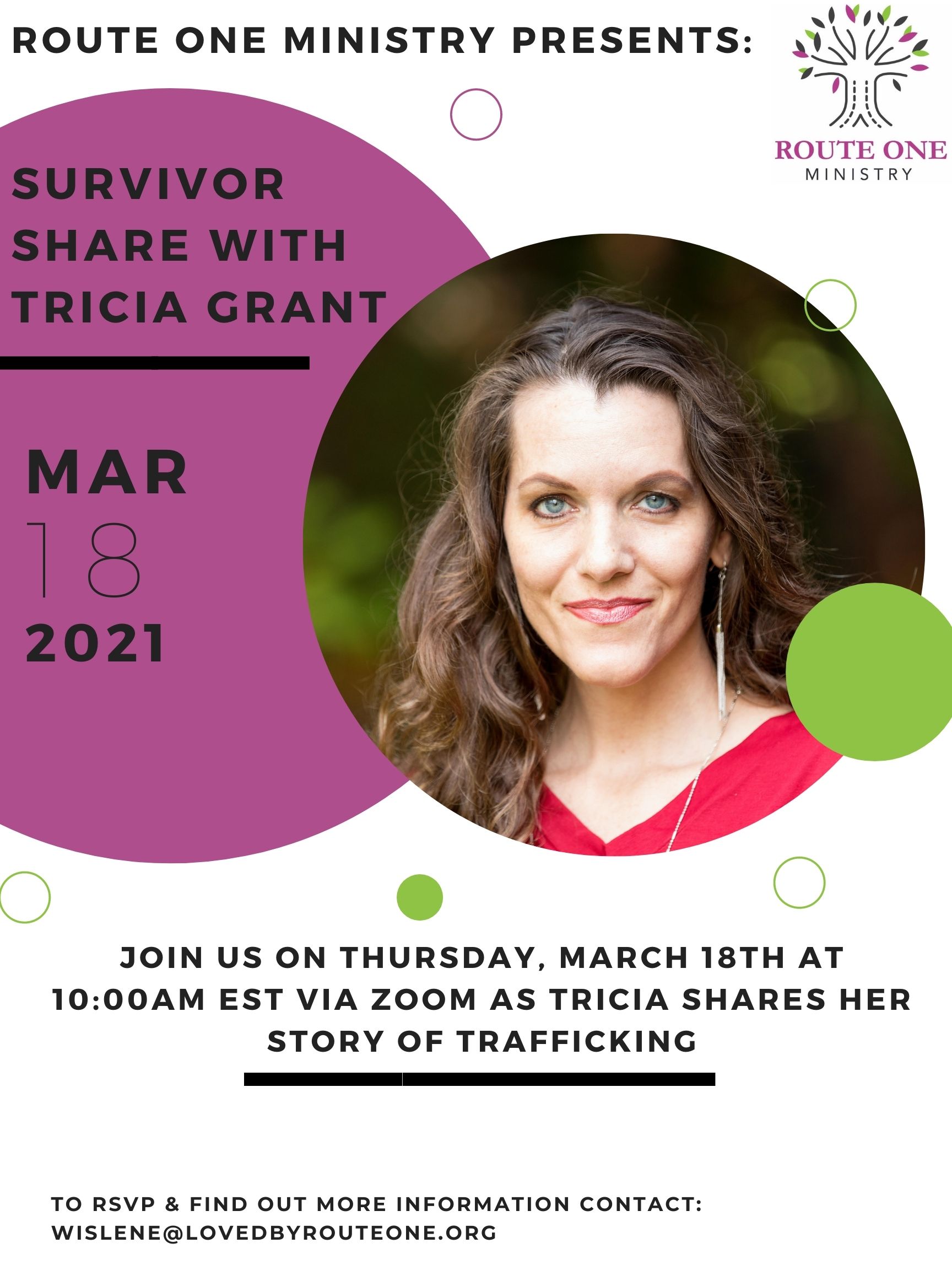 Description
Trafficking happens here in the United States. It has not slowed or stopped because of covid. Join Tricia Grant, survivor and advocate, with Route One Ministry on Thursday, March 18th to hear her story and gain practical tools for addressing trafficking in our communities.
Thursday, March 18th, 2021  10am on ZOOM!
Trafficking happens everywhere! In fact, two of the largest and oldest strip clubs are within walking distance from Park Street Church. Over the years we have learned a lot about trafficking. Some of what we have learned is:
70% of women who work in the sex industry are women who have aged out of the foster care system
The average age of entry in the sex industry here in the United States is 12 years old.
#1 one reason a woman leaves the sex industry is because of ONE trusting person encouraging them of another way of living.
Please be brave and be bold. Come out on March 18, 2021 at 10am via ZOOM to hear the incredible story of Tracia Grant.
RSVP [email protected]