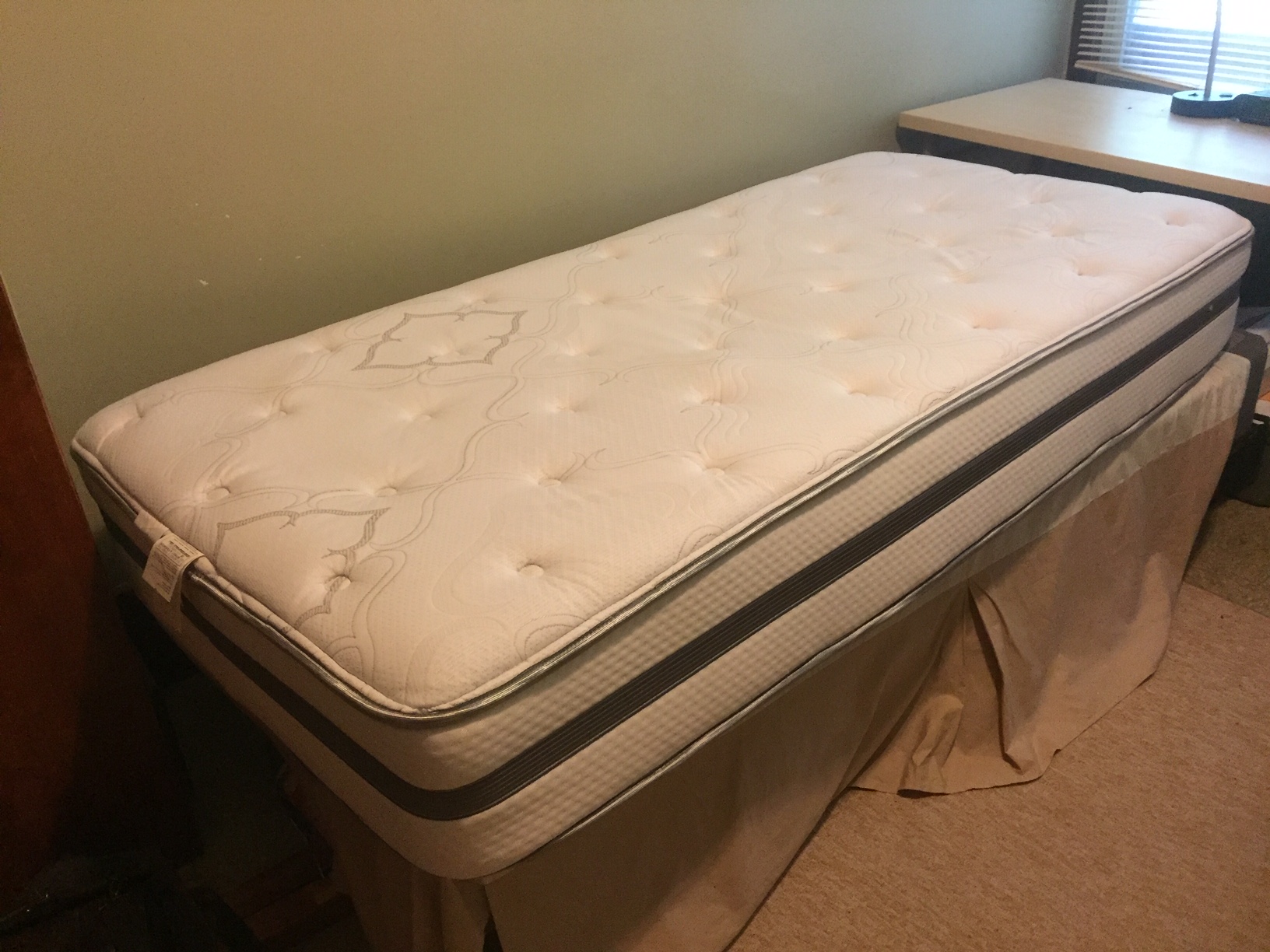 Description
I'm moving across the country and am selling my mattress and bed frame for $100.
Mattress: Twin Extra Long. I bought it three years ago at $900. Used but in good condition.
Bed Frame: Fits this mattress and also can fit a king-sized mattress.
I am located in the Fort Hill area of Roxbury.